ECA and ShakeOut Materials in 15 Languages
The documents below are now available in each of the top 15 languages spoken in California, and configured with alt-text and correct read order (for people who use screen reader tools).
Several more documents will be added soon!
Each link below goes to a list of PDF files with two-letter codes (near the end of each filename) for each language, in this order:
AM
AR
CH
EN
HI
HM
JA
KH
= Armenian
= Arabic
= Chinese
= English
= Hindi
= Hmong
= Japanese
= Khmer
KO
PE
PU
RU
SP
TA
VI
= Korean
= Persian/Farsi
= Punjabi
= Russian
= Spanish
= Tagalog
= Vietnamese
If the linked pages for each document are displayed as a grid: Click the "list" icon at top right of the google folder to see the full filename.
ECA's Seven Steps to Earthquake Safety
(1 page)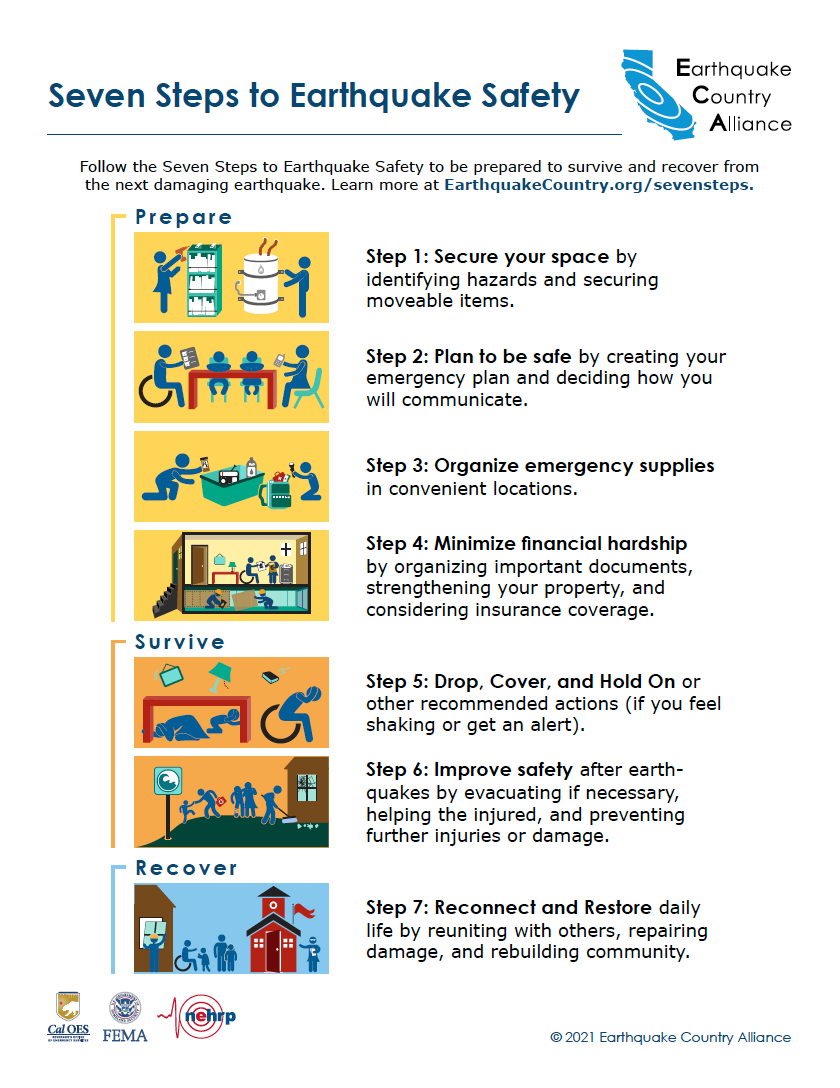 Your Action Plan For The Seven Steps
(8-page Workbook)
ECA Earthquake Protective Action Accessibility Graphic
(Graphic/Postcard)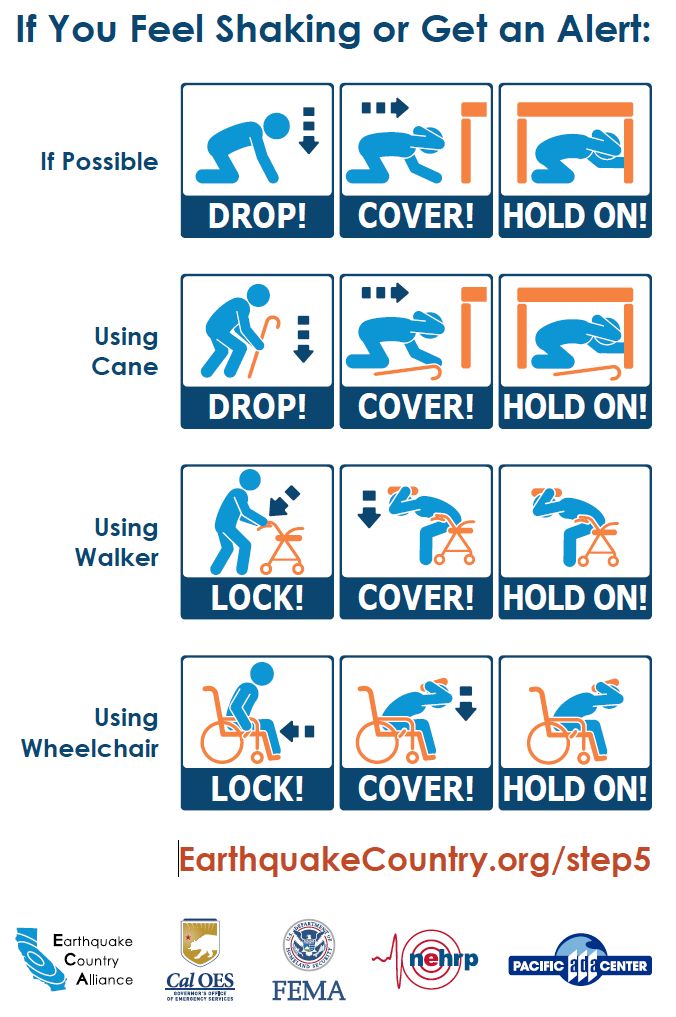 ShakeOut Recommended Earthquake Safety Actions
(3 pages)
Earthquake Safety in Stores
(1 page)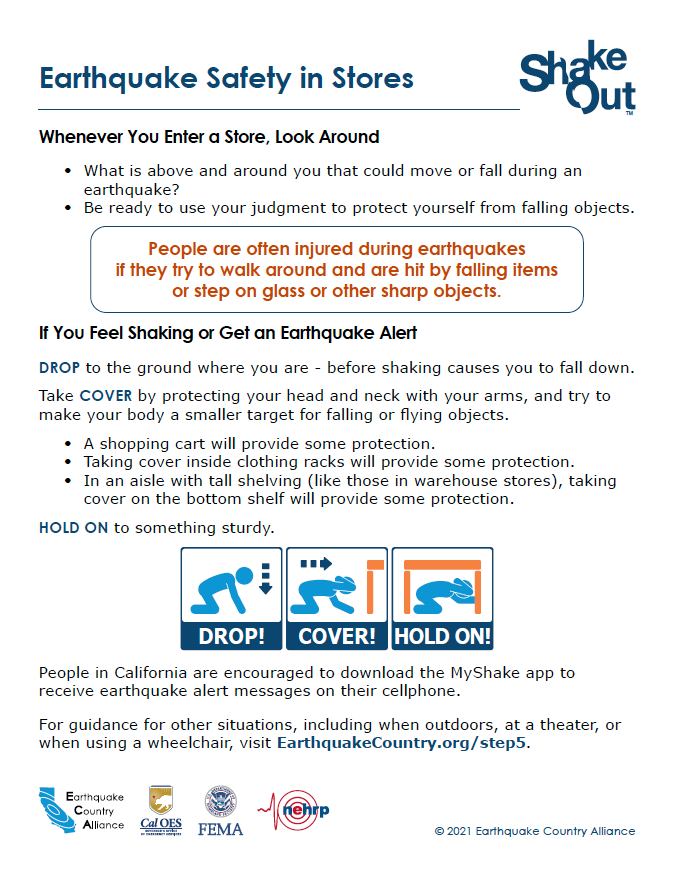 Countdown to ShakeOut
(1 page)