Resources
Various resources are available online to help us better understand earthquakes, the threat they pose to all Californians, and how to better prepare ourselves so that we can all survive and recover quickly when the big one happens!
Seven Steps to Earthquake Safety
Terremotos.org: Earthquake preparedness materials en español
Resources for people with disabilities
TsunamiZone Resources: Help us raise awareness for tsunami preparedness!
San Andreas: Hollywood Fantasy is not California Reality
Request an ECA speaker or information table for your event
Regional Earthquake Safety Booklets
---
Earthquake Safety for Organizations
---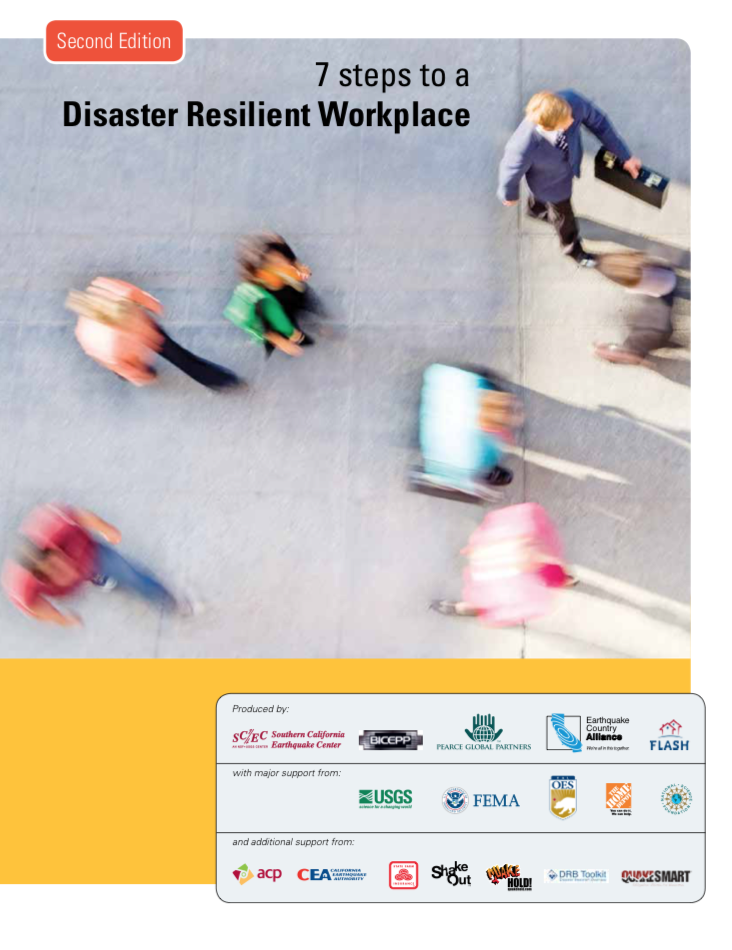 7 Steps to a Disaster Resilient Workplace
Resources for Great ShakeOut Earthquake Drills
---
Numerous materials are available to you or your organization to support your participation in Great ShakeOut Earthquake Drills and to promote earthquake awareness and preparedness.
Great California ShakeOut resources
Resources for ShakeOut promotion (social media, animations, press release templates, etc.)
Other Resources
---
California Earthquake Authority