Know Your Risk
No matter where you live or work, you are exposed to natural hazards. Many of these hazards may be known to you, but possibly not well understood. For instance, earthquakes occur without warning and effect everyone in a region within seconds. But the amount of shaking depends on many factors such as magnitude, location, the type of soil under your building, the type of building you're in, etc. Certainly some parts of the world have more earthquake risk than others, but you may travel to these areas on vacation, for work, or for school.

The good news: by understanding your risk, you can take the right steps to minimize or avoid injuries, damage, and long-term financial consequences.

This page focuses on California earthquake hazards and risks. Earthquake information for other states and U.S. territories and for many countries is available from the U.S. Geological Survey.

Click a region
to learn more
Want to learn about earthquake
hazards outside of California?
California Hazard Information
MyHazards
California Office of Emergency Services
Use this website to discover the hazards that exist in your area and learn how to reduce your risk.
California earthquake information
United States Geological Survey, Northern California
North Coast Earthquake and Tsunami information
Redwood Coast Tsunami Workgroup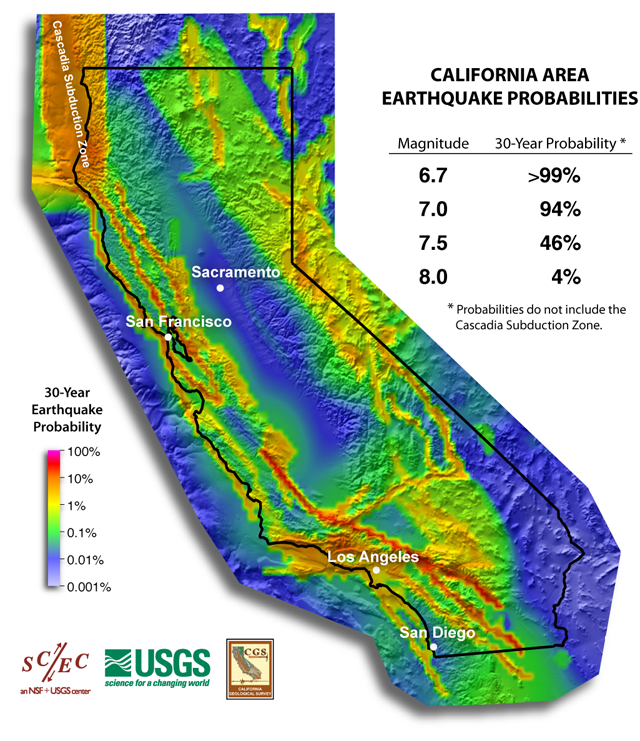 Fault maps, historic earthquakes, how the ground is expected to shake, and much more
California Geological Survey (CGS)
Forecast of California Earthquakes
Southern California Earthquake Center, USGS, and CGS
Earthquake Shaking Maps and Data of California
California Geological Survey (CGS)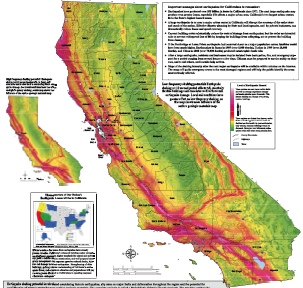 Maps of recent earthquakes, ShakeMaps for larger earthquakes, email notification, and more
California Integrated Seismic Network
Earthquake, Tsunami, and Volcano Hazards and Mitigation Information
California Governor's Office of Emergency Services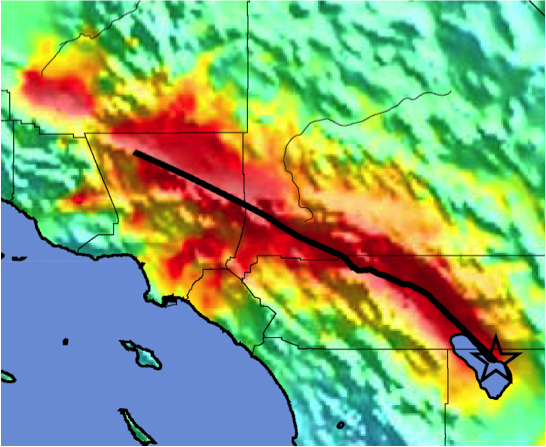 ShakeOut Scenario
This detailed analysis of a magnitude 7.8 earthquake along the southern San Andreas fault was produced in 2008 as the basis of the Golden Guardian exercise and first-even ShakeOut earthquake drill, and is a product of the United States Geological Survey, Multi-Hazard Demonstration Project, led by Dr. Lucy Jones.
Putting Down Roots in Earthquake Country, Living on Shaky Ground, and similar publications
These booklets for Southern California, the Bay Area, and the North Coast each provide an overview of earthquake hazards in their region, earthquake science basic information, and feature the Seven Steps to Earthquake Safety.