Cabinet Doors
Secure Your Cabinet Doors
Unsecured cabinet doors fly open during earthquakes, allowing glassware and dishes to crash to the floor. Many types of latches are available to prevent this.
Pull / Throwover – Screws to the front of cabinet doors.
Push Latch – A base attaches with screws on the inner shelf, and a small peg is attached to the back of the door. The base holds the peg until the door is pushed inward.
Child Proof Latch – Most install using strong adhesives, close automatically, and release by pulling the door open slightly and lifting a release latch.
SeismoLatch™ – Installed using peel-n-stick high-bond adhesive; latch falls into place during earthquake shaking.
Hook and Eye – Inexpensive; you may not close it every time.
Standard Latch – Mounts to the front of the door; you may not close it every time.
Click here to download a printable version of these instructions.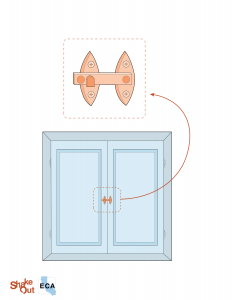 A. Pull / Throwover
B. Push Latch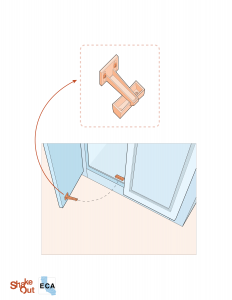 C. Child Proof Latch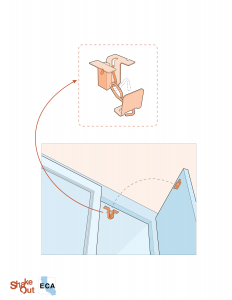 D. SeismoLatch™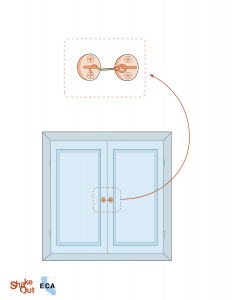 E. Hook and Eye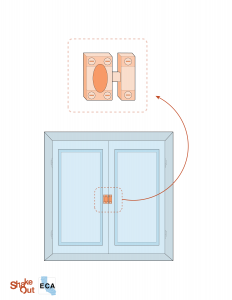 F.Standard Latch