Televisions, Computers, and other Electronics
Secure Your Television
Televisions, stereos, computers and microwaves and other electronics are heavy and costly to replace. Televisions can easily tip over or fall during earthquakes. Here are two options to prevent this.
Option 1: Attach the TV or other item to furniture (as shown).
Use flexible nylon strap packages, with buckle or Velcro fasteners, available at hardware stores and online.
Stick one end of each strap onto the furniture as shown, following the package's instructions.
Connect the other end to the back of the TV by screwing the strap into TV mount holes, or by sticking adhesive fasteners onto the TV.
If the furniture the TV is on is tall, properly secure it to studs in the wall using a stud finder to find the correct locations.
Option 2:When possible, securing a TV to a wall with a mounting kit (available where TVs are sold or online) is perhaps the best choice. Carefully follow the manufacturer's instructions.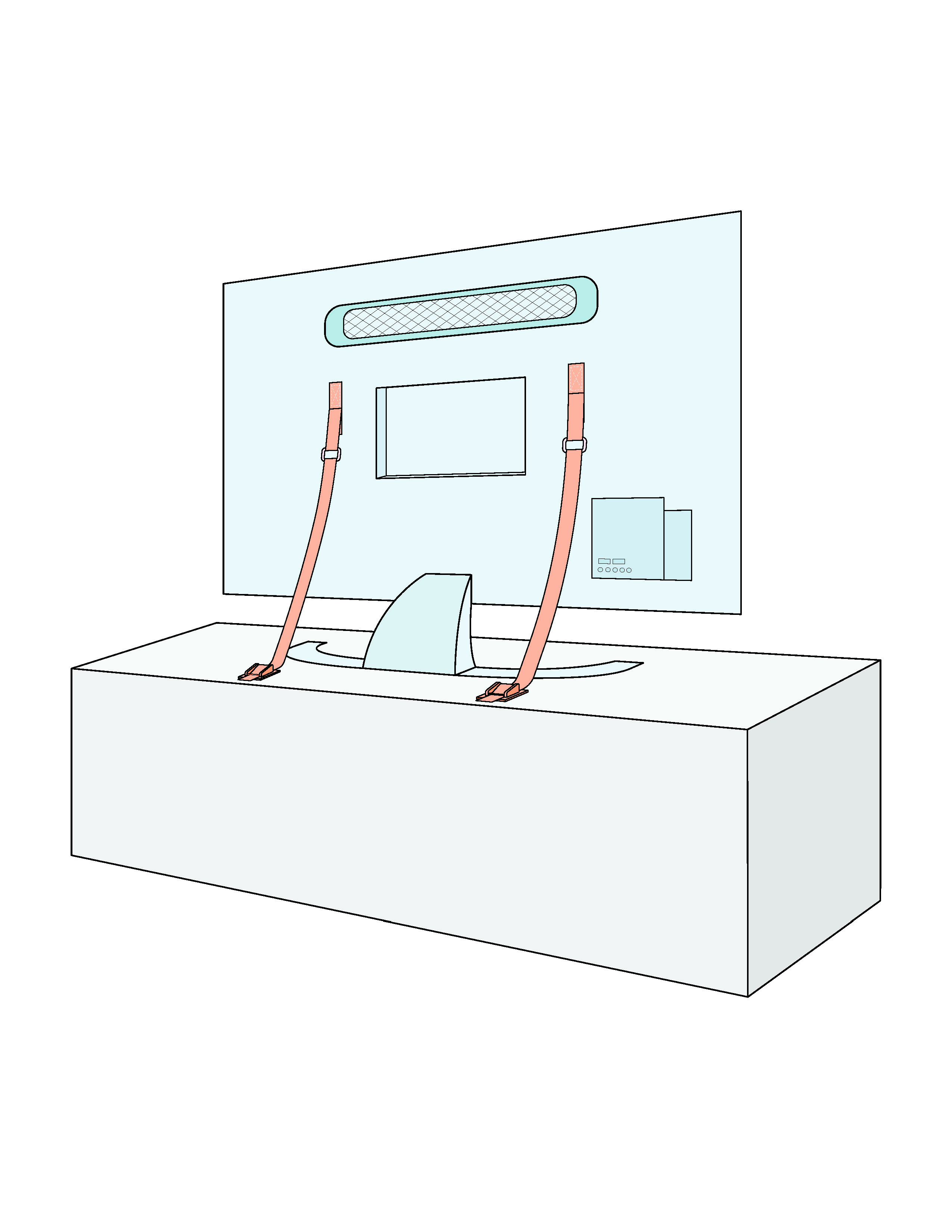 Click here to download a printable version of these instructions.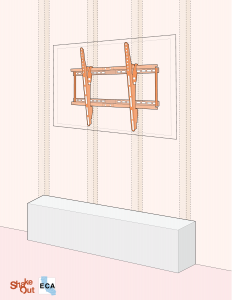 TV Wall Mounting Equipment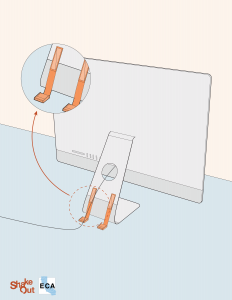 Securing Computer – Grip Fasteners
Securing Computer – Security Strap