Small Objects
Secure Your Small Objects
Collectibles, pottery, and lamps can fall or be thrown during earthquake shaking, becoming dangerous and potentially deadly projectiles and creating hazards like broken glass. Follow these recommendations to secure them:
Move heavy items and breakables to lower shelves.
Use Velcro fastener pads to stick heavier objects on surfaces.
Secure smaller items in place with non-damaging adhesives like QuakeHold™, Museum Wax™ or Quake Secure™ available at hardware stores or online. These products do not damage surfaces, and some are clear for use with glass or crystal:

Using a small amount, roll in your fingers until soft, stick to the base of the object, and then set the object in place. Lightly press object down to complete bonding.
Remove the object by twisting carefully and lifting from base.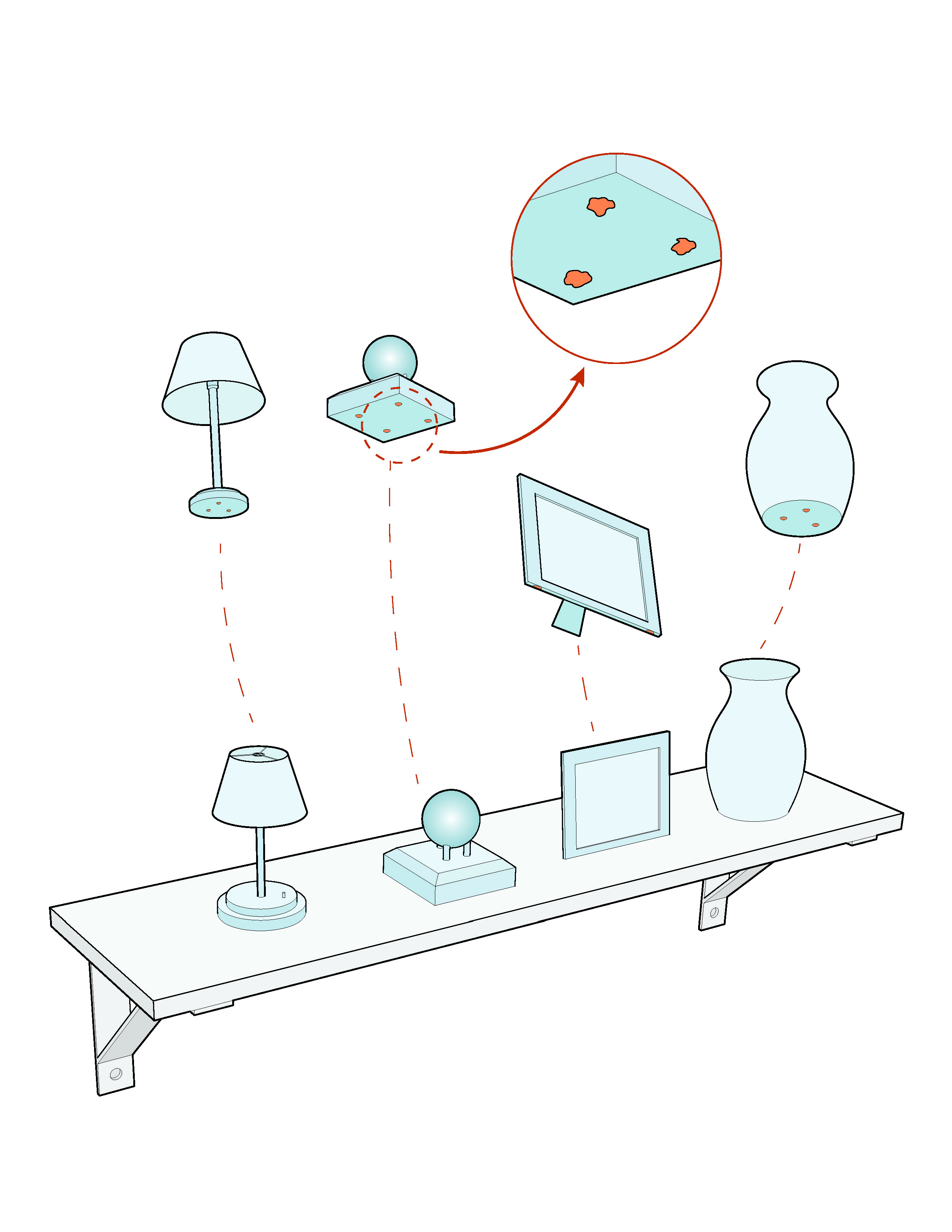 Click here to download a printable version of these instructions.