Exit Doors
Purpose
To secure doors and door frames.
Recommendation
Install latches or automatic door closers.
Caution
Free-swinging doors may cause injuries during an earthquake.
Supplies Required
Mechanical latches
Automatic door closers
Installation
Install mechanical latches on cupboard doors.
Replace magnetic latches with mechanical latches.
Install automatic door closers, particularly on exit doors.
Note
Keep doorways clear.
Secure or remove objects that may block doorways during an earthquake.
Secure sliding doors in the open position if possible.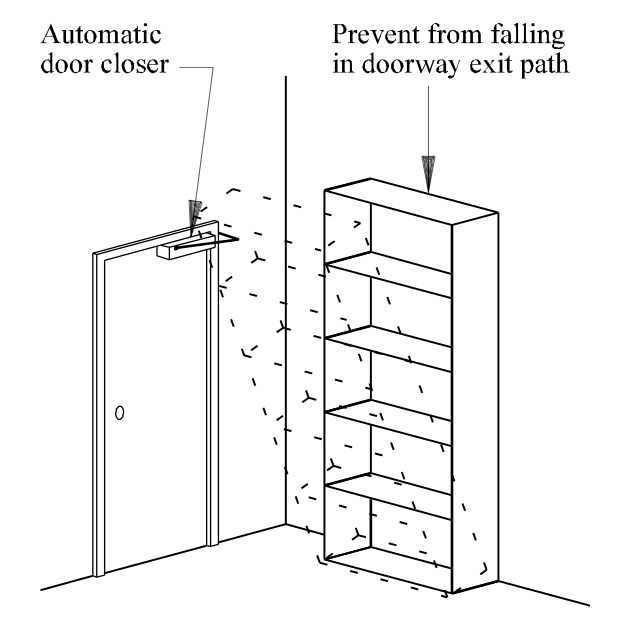 Source: Noson, Perbix, SSD