Water Heater
Secure Your Water Heater
Water heaters can topple over during earthquakes, causing gas and water leaks, and even fires. Here is how to prevent this:
First, check that your gas and water pipes have flexible connectors. Ask a plumber to replace these if needed.
Prevent the tank from tipping backwards by making sure it is within 2" of the wall. If necessary, reduce a larger gap by attaching a wooden block to the vertical "studs" within the wall behind the water heater (use a stud finder to determine where to screw).
Purchase a special kit with metal straps at a hardware store or online. Place each strap as shown in the image; start at the back of the tank, bring each strap to the front and then back to the wall.
Connect each strap to wall studs (or the wood block) using screws provided in the kit. If securing into concrete, use 1/4″ expansion bolts.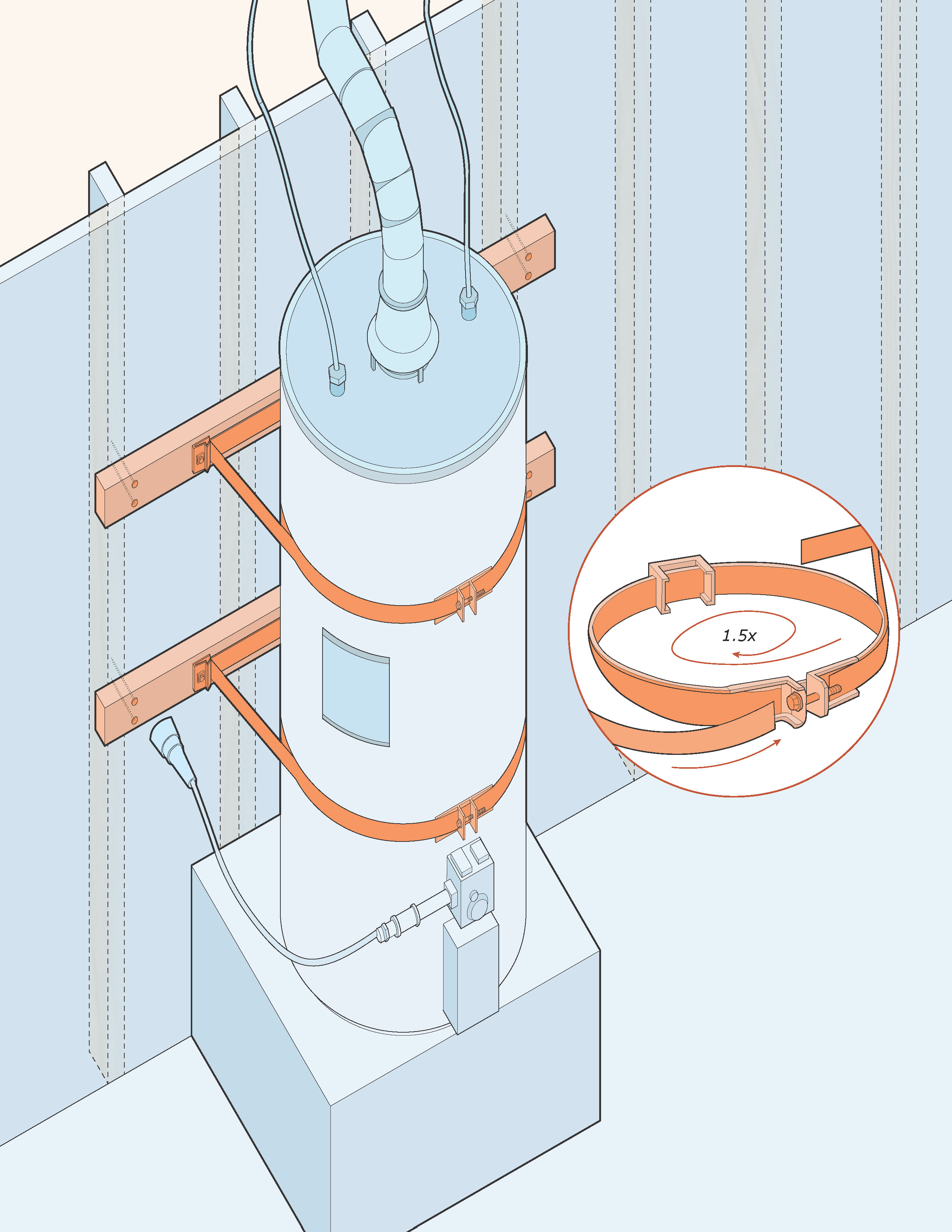 Click here to download a printable version of these instructions.
How-to Resources
Your local home improvement store
How to Brace Your Water Heater, City of Los Angeles, Department of Building & Safety, Information Bulletin #P/PC 2002-003, June 14, 1999.
Guidelines for Earthquake Bracing of Residential Water Heaters, Department of General Services, Division of State Architect, August 11, 2004.
How to Secure Your Water Heater, Governor's Office of Emergency Services, 2003.