Earthquake Preparedness Resources (Russian)
У ECA есть информационные ресурсы на русском, которые указаны ниже и которые можно скачать по адресу
EarthquakeCountry.org/russian
.
Каждый документ оптимизирован для людей с ограниченными возможностями, например они читаемы экранными дикторами
Смотрите эти документы на английском и многих других языках
ECA has earthquake safety resources available in Russian, listed below. Each document is configured with alt-text and correct read order (for people who use screen reader tools).
View English versions of these documents.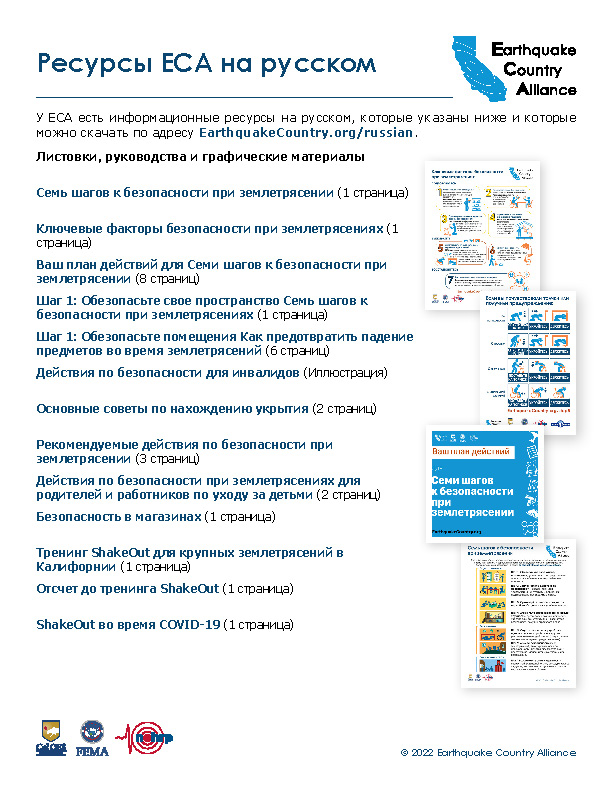 ---
Действия по безопасности для инвалидов
Действия по безопасности для инвалидов
(Accessible Earthquake Protective Actions)
(Graphic) (Иллюстрация)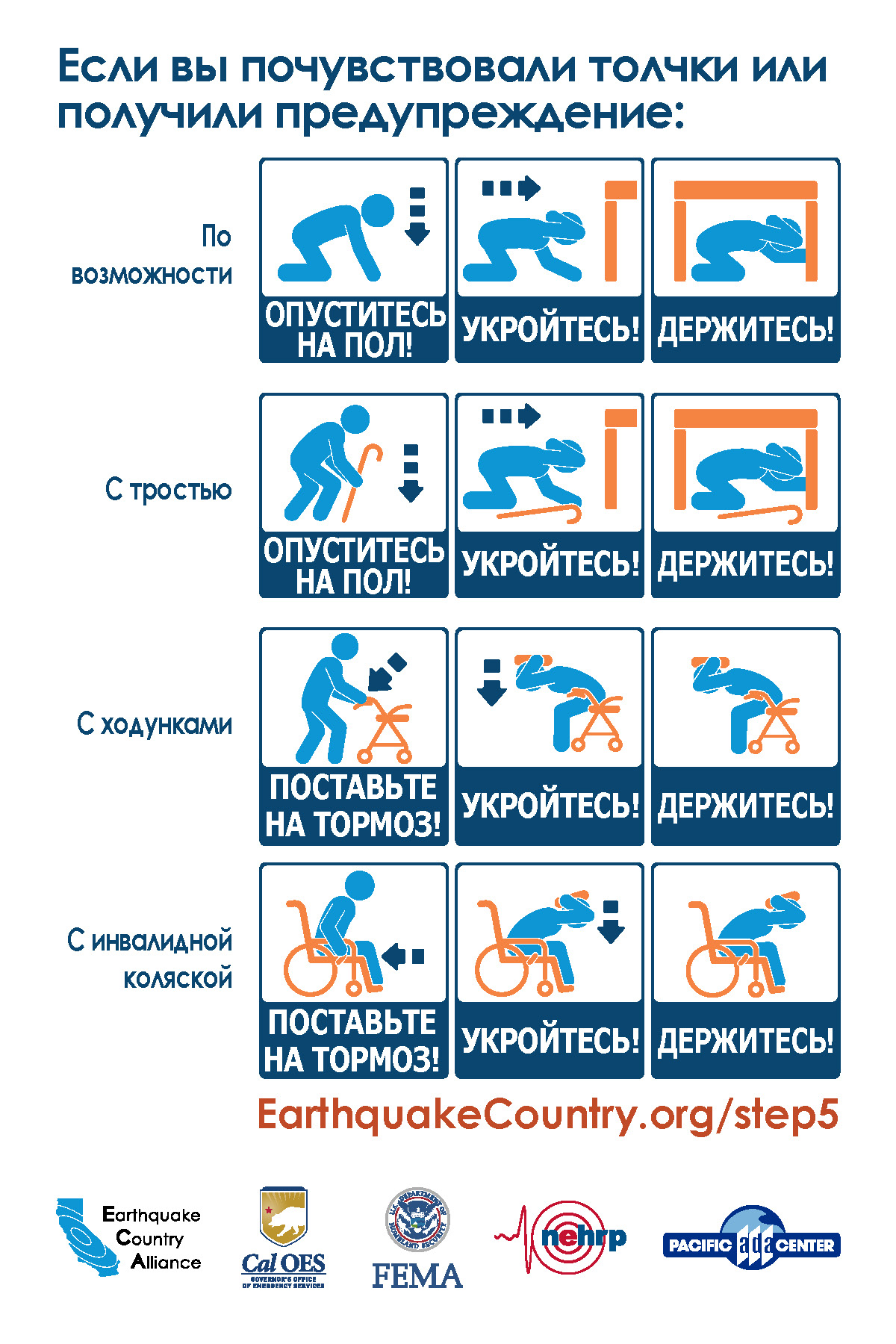 Иллюстрации в один ряд
(Graphic) (Иллюстрация)