Earthquake Country Alliance Calendar
ECA SoCal Spring 2023 Workshop
June 13 @ 10:00 am

-

12:00 pm

Free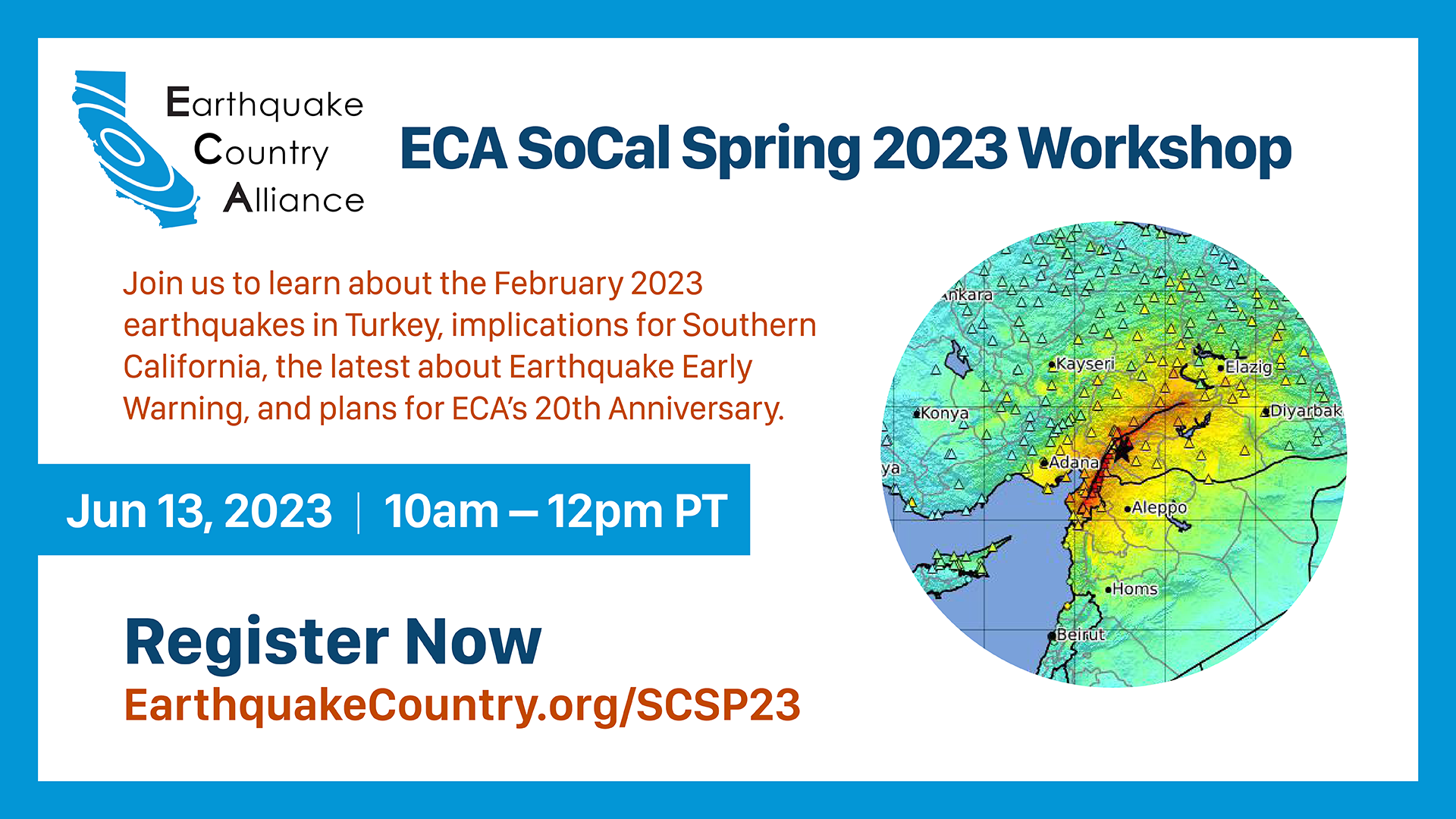 Join us via Zoom to learn about the damage and other impacts of the February 2023 earthquakes in Turkey (and implications for Southern California), the latest about Earthquake Early Warning, and plans for the 20th Anniversary of the Earthquake Country Alliance and the 30th Anniversary of the Northridge earthquake.
There is no cost to attend.

AGENDA
ECA SoCal Chairs: Alan Hanson, Heidi Rosofsky, Margaret Vinci
Welcome and ECA Overview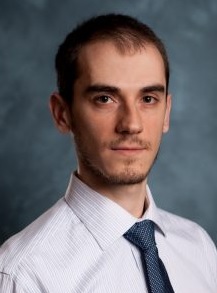 Dr. Bora Gencturk (USC Civil Engineering)
2023 Turkey Earthquake Damage and Other Impacts: Implications for Southern California
Margaret Vinci (Manager, Office of Earthquake Programs, Caltech)
Earthquake Early Warning | Quake Break
ECA SoCal Coordinating Committee
2023 ECA SoCal Activities and Leadership Opportunities
Mark Benthien (ECA Executive Director | Southern California Earthquake Center at USC)
Plans for ECA 20th Anniversary Event (August 9, USC), 30th Anniversary of the Northridge earthquake, and other activities.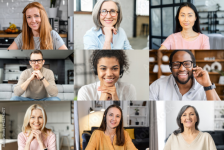 Participants Announcements and General Discussion

WORKSHOP RECORDING, LINKS, etc.
ECA Members will be notified when PDFs of presentations, key links shared, and other resources will be available (on this same page). To join the ECA (which is free and open to everyone), complete our simple form at EarthquakeCountry.org/join.

QUESTIONS: info@earthquakecountry.org