Earthquake Country Alliance Calendar
ECA Bay Area Winter 2023 Workshop (Dublin, CA)
February 16 @ 9:00 am

-

1:00 pm

Free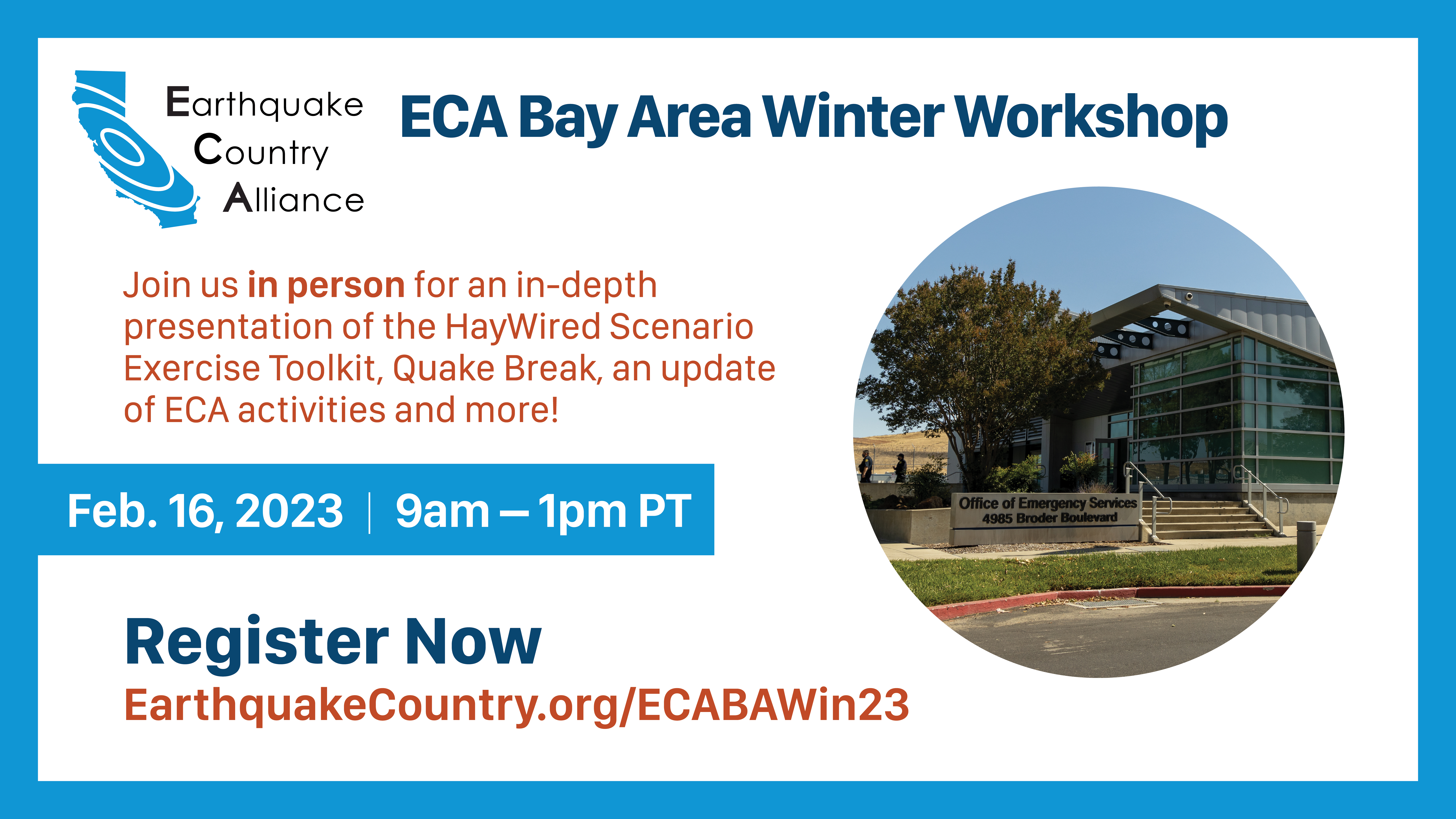 Please join us for the ECA Bay Area Winter 2023 Workshop, at the Alameda County Office of Emergency Services (4985 Broder Blvd, Dublin, CA 94568) on Thursday, February 16, 9am-1pm.
The workshop will feature an in-depth presentation about the new HayWired Scenario Exercise Toolkit, by Monika Stoeffl (California Resiliency Alliance) and Mark Benthien (Earthquake Country Alliance/Southern California Earthquake Center). This toolkit provides guidance, scenario details, suggestedquestions, and slide decks with related visuals for planning discussion-based exercises on the many key themes and issues described in the overall Scenario reports. Using this toolkit will enable businesses, non-profits, and other community organizations to discuss and prepare for a variety of impacts.
Other topics include a Quake Break (summary of recent earthquakes in the Bay Area), as well as an update on Earthquake Country Alliance activities and ways to get involved.
There will be plentiful opportunities for networking. There is ample free parking on site. Join us!
There is no cost to attend. As seating is limited, participation will be confirmed on a first-come, first-served basis. Don't wait!

AGENDA
ECA Bay Area Chairs: Dena Gunning, Ray Bonilla, and Daniel Homsey
Welcome and Introductions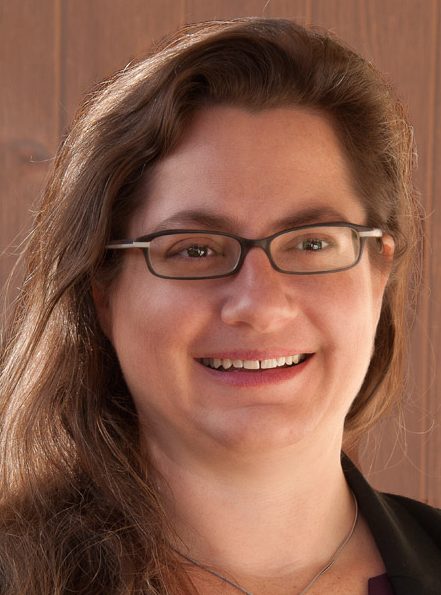 Mark Benthien (ECA) and Monika Stoeffl (California Resiliency Alliance)
HayWired Scenario Exercise Toolkit
Kathryn Materna (USGS Research Geophysicist)
Quake Break
Mark Benthien (ECA)
Earthquake Country Alliance Updates and Opportunities
WORKSHOP RECORDING, LINKS, etc.
ECA Members will be notified when PDFs of presentations, key links shared, and other resources will be available (on this same page). To join the ECA (which is free and open to everyone), complete our simple form at EarthquakeCountry.org/join.

QUESTIONS: info@earthquakecountry.org