Haywired Scenario Exercise Toolkit
The Haywired Scenario Exercise Toolkit will be available soon!
This page is being developed.  Please complete the interest form below to be notified about the Toolkit and related activities.
The USGS HayWired Earthquake Scenario explores the physical, technological, and societal impacts of a hypothetical magnitude-7.0 earthquake on the Hayward Fault (and its aftershocks).
Educational resources include: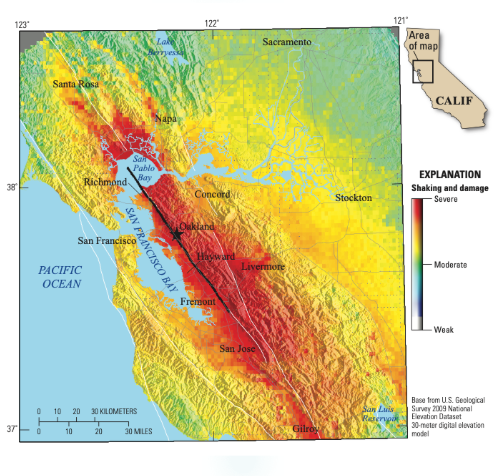 Purpose of the Toolkit
The impacts described in the HayWired Scenario readily allow for the creation of plausible exercises, even for people with little or no exercise experience.
The toolkit links to information in the scenario for use in discussion-based exercises by any organization (private sector, government agency, or non-profit) or network.
The toolkit can be adapted for use elsewhere as the issues and exercise ideas included are likely to be similar in after major earthquakes in other regions
These exercises may improve resilience by identifying vulnerabilities and exploring different ideas for addressing disruptions and challenges.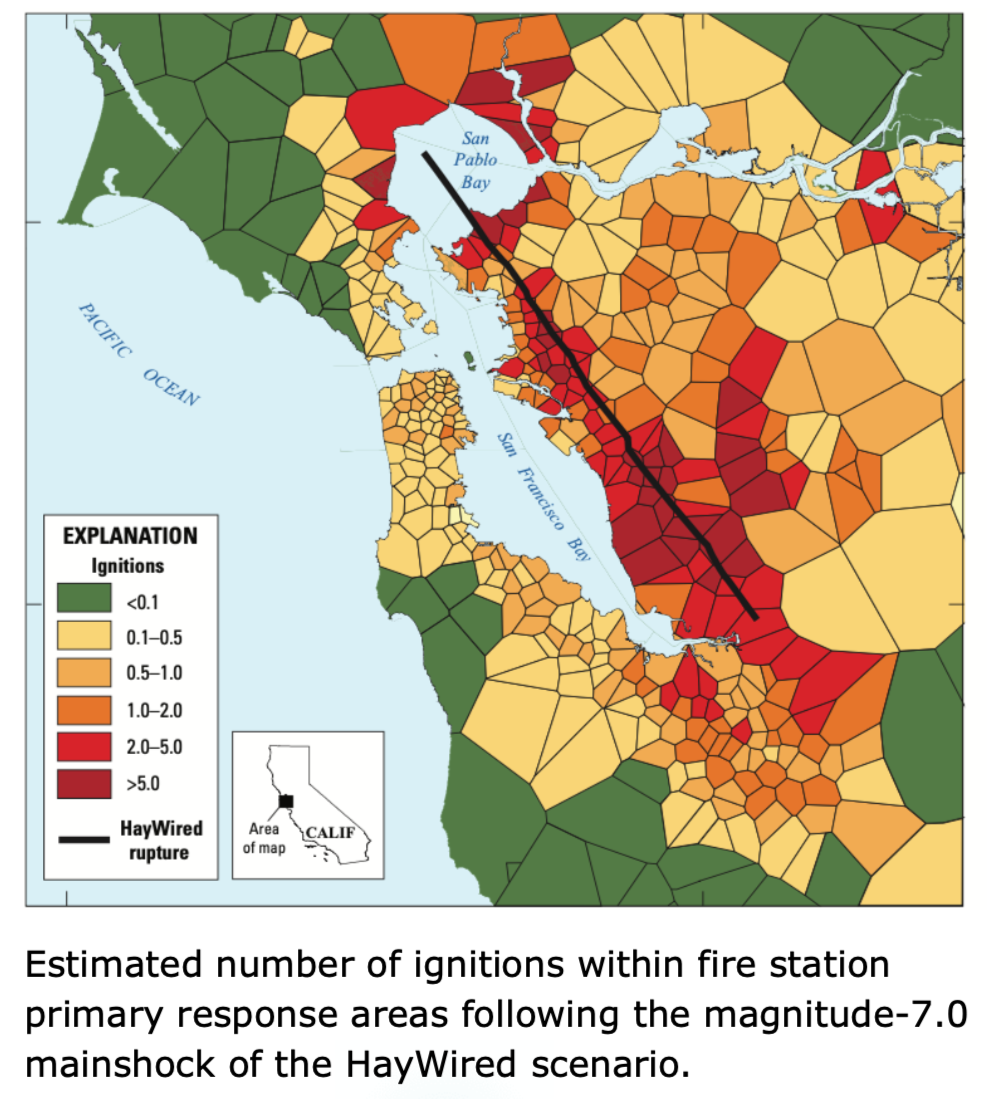 Structure of the Toolkit
HayWired Scenario overview & highlights of each report volume
How to start developing your HayWired-based exercise
Exercise Ideas based on the issues identified in the HayWired Scenario
Using your exercise results for continuous Improvement
HayWired Report Index (Topics by Chapter)
Online: Additional Exercise Resources
Online: Guides For HayWired Scenario Exercise Ideas