ECA Speakers Available In Southern California
You and your audience can now access the most accurate and current information about earthquake and tsunami science and safety by requesting a qualified speaker through the Earthquake Country Alliance.
Presentations are available in time slots from twenty minutes to up to two hours. You can expect your speaker to be able to convey the essential safety messages to your audience, but you can also request that a presenter emphasize a particular aspect of interest. For instance, some audiences prefer a strong science emphasis, while others prefer more emphasis on preparedness, or still others on policy developments and/or technical information. Presentations may also be tailored to specific audience types, such as building owners and managers, those with seniors and disabilities, faith-based organizations, businesses and/or specific industries, neighborhood and community groups and much more.
Presentations to civic clubs, non-profit organizations and government agencies are free of charge, although donations are always appreciated. Presentations to businesses may require a $100.00 to $500.00 honorarium depending on the arrangement details.
All requests are subject to the availability of an appropriate speaker for your event. You may indicate a preference for a particular speaker on your request, but not all such requests can be accommodated.
To request a speaker, please complete this form.
Possible Presentation Topics
The Seven Steps to Earthquake Safety
Tsunami Preparedness
Earthquake Safety for People with Disabilities
Community Earthquake Preparedness
Organizing a Community ShakeOut Event
School Earthquake Preparedness
Earthquake Preparedness for Pets
Newcomer's Guide to Earthquake & Tsunami Safety
The Science of Earthquakes
Overview of the Earthquake Country Alliance
Earthquake Insurance
Emergency Planning for Apartment Residents
Is Your Business Prepared for Disasters
ShakeAlert Earthquake Early Warning System
Map Your Neighborhood
ECA Speakers Bureau (Southern California)
Mark Benthien, ECA Executive Director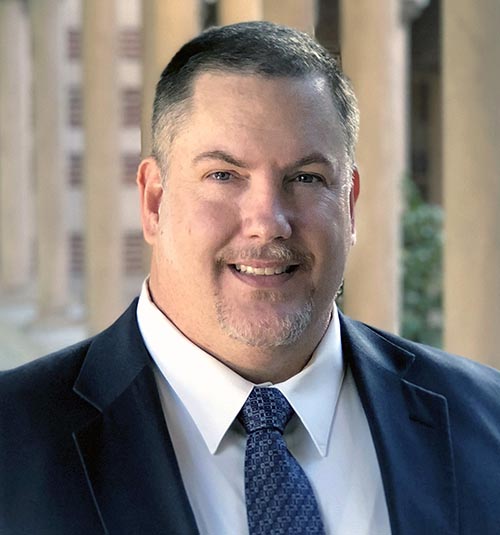 Mark Benthien is Director of Communication, Education and Outreach at the Southern California Earthquake Center headquartered at the University of Southern California. He is also the Global Coordinator of the Great ShakeOut Earthquake Drills, and Executive Director of the Earthquake Country Alliance. He received a Bachelor of Science degree in Geophysics from UCLA in 1995 and a Master of Public Policy degree from USC in 2003. Well "grounded" in the science of earthquakes, he is a passionate and visionary leader and was recognized in 2012 by the White House as a "Champion of Change" for advancing the causes of earthquake and tsunami education and safety. The annual ShakeOut earthquake drill that began in Southern California in 2008 now has participants across the United States and has become a global movement. He coordinates interactions between SCEC scientists and partners in engineering, government, business, and education; manages programs that provide earthquake information and experiential learning at all educational levels; and promotes earthquake preparedness, mitigation, and planning.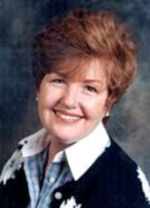 Margaret Vinci, ECA So Cal Coordinating Committee Chair
Margaret Vinci is Manager of the Office of Earthquake Programs for Caltech and the liaison between scientists and leaders in business, government, media and emergency response. She helps them to assess potential risks to life and property due to earthquakes and presents on the use of earthquake tools that can be used to help reduce losses. She is active in the Business and Industry Council for Emergency Preparedness, COPE (Community Outreach Promoting Emergency Preparedness), and is one of three Coordinators for the Earthquake Country Alliance Southern California Region. It is her personal agenda to help make California earthquake and tsunami resilient.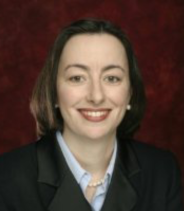 Ines Pearce, ECA Sector Based Committees and Outreach Bureaus Liaison
Ines Peace is Chief Executive of Pearce Global Partners, Inc. Pearce Global Partners is a premier firm providing government, businesses, and communities with comprehensive planning, training, and education to help reduce the potential for devastating loss of life and property resulting from natural and human-caused disasters. She is also President of the Board of Directors for (CREW) Cascadia Region Earthquake Workgroup, and President of Disaster Resistant Business (DRB) Toolkit Workgroup. She previously served as Seattle Project Impact Director in the City of Seattle Office of Emergency Management from 1998- 2006, and prior to that served over five years as the Emergency Management and Security Manager for SAFECO. Among many achievements, honors and awards, the U.S.G.S. honored her with the Eugene M. Shoemaker Award in 2009 for Communication Excellence.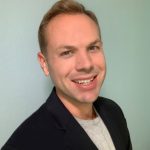 Jason Ballmann, ECA Participation and Media Bureaus Chair
Jason serves as Communications Specialist at the Southern California Earthquake Center, (SCEC) headquartered at the University of Southern California, where helps to globally coordinate Great ShakeOut Earthquake Drills, organizes the GeoHazards Messaging Collaboratory (joint partnership of science and preparedness communicators), and chairs the Earthquake Country Alliance Participation Bureau. A strategic, imaginative leader, Jason specializes in new, interactive campaigns and activities that inspire engagement and action, directing trending campaigns that have been nationally and internationally recognized from the grassroots level to major social and media networks. His lifelong tradition as a communicator aimed toward public awareness of health and preparedness ranges many subjects, geared toward earthquake and tsunami resilience, especially from a DIY (do it yourself) and community-based approach.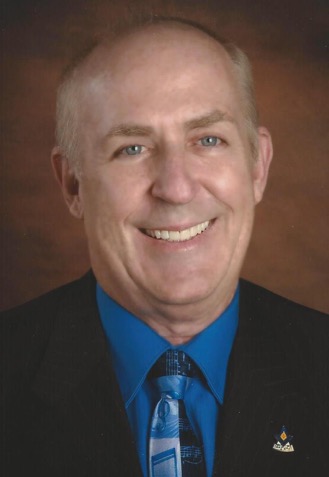 John Hammett, ECA Business Committee Member
A professional in the insurance industry, John Hammett has served in executive positions including as National Manager of Business Continuity Policy and Awareness. His background includes creating and implementing emergency preparedness and business continuity programs. His understated humor often makes audiences smile when he delivers training programs that promote emergency preparedness, mitigation, planning and recovery. John is active on several committees of the Earthquake Country Alliance and has been trained to assist at the Los Angeles City Emergency Operations Business Operations Center.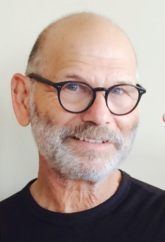 Ed Shackeroff, M.D., ECA Speakers Bureau Member
For over 15 years, Dr. Shackeroff has served as Medical Director for his local CERT, teaching triage and first aid, serving on its organizational board, and conducting drills. He joined Caltech's Earthquake Research Associates in 2003, and has been a ShakeOut supporter since participating in the first Great ShakeOut drill in 2008. He has worked with local schools in his community to promote earthquake and tsunami safety and to organize parent and student training groups. In 2014 he advocated for and helped to organize a successful community education event at the Aquarium of the Pacific in Long Beach concerning tsunami preparedness. Since his retirement from a private OB/GYN practice and position as Chairman of OB/GYN at Los Alamitos Medical Center, he has also consulted for various non-profits, including the "Know the Glow" project which raises public awareness of preventable childhood blindness conditions.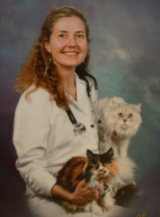 Dr. Alexandra Swanson, ECA Speakers Bureau Member
Dr. Alexandra Swanson is the Disaster Preparedness Veterinarian at the Los Angeles County Department of Public Health. She is actively involved in the Healthy Pets – Healthy Families 2020 Coalition which includes focus areas such as animal disaster preparedness and the health risks of second-hand smoke to pets. She previously gained experience in public speaking as a member of Jetstream Toastmasters at NASA Ames Research Center. Her current outreach efforts include encouraging individuals to include "all family members, as well as the furry, four-legged and two-legged feathered variety" in their disaster preparedness plans.